If you ask anyone, teaching is a higher calling that only select few end up answering within the four walls of classrrooms across America. Growing up, I played with the idea of being a teacher and now that I'm here, let's just say that I enjoy complete silence most of the time now.
I studied Human Development at the University of Georgia and Teach for America (TFA) was one of those programs that always popped up around me or I was impacted by them in some way. What Teach for America as an organization is somewhat remarkable, yet it can be overly exhausting. Between current commitments from your job site and your personal life, the TFA commitments can seem unneccessary and overwhleming. Most people don't know that I actually was denied as junior for Teach for America, and I actually had never really thought of them again until about November. I thought about a whole new range of opportunites, including law school and public policy, yet I applied to TFA again my senior year and was offered a position in Tulsa, OK.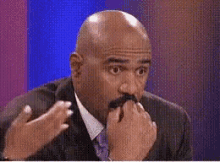 Now Tulsa was far from my first choice. It was actually choice 9 on my list right above OKC because I really thought they were closer than what they are. Now I'm here, six months in. Do I really like where I am? In full transparency, not at all. In fact, I have had more conversations with my close group of people on ways I can peace out early. As a person who is not big on physical touch, my line sisters and best friends have gotten more long hugs from me since I've moved each time I see them.
My students and I, moreso the 10th graders, have very honest conversation about where I currently am in my life journey. While they continuously tell me that I should've chosen somewhere other than Tulsa, we know that I am here for a bigger reason. One student wrote a thankful thought card in class (from another teacher) and he said that I have probably been the only teacher to push him as hard as I do. It warmed my heart and made the last day before Thanksgiving break at tad more bearable.
But Tulsa has changed me in ways I would have never expected. Being a single black female in a deep red state challenges your moral compass, spirtuality, position in society and so much more. But I've started to build the life I have wanted for myself. A big thing I told myself was that I would be more financially literate and stable and I am proud to say that I am doing just that. I also have grown in my relationship with Christ and enjoy going to church more than I ever have. I have also realized that my purpose is and while some days really suck, other days are really phenomenal. I've also started CrossFit which has changed my life and my perception on my health and lifestyle.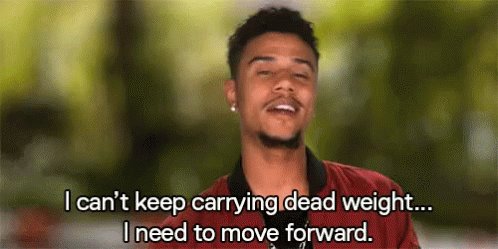 The biggest change I have experienced is how I want to show up for myself and others. UGA prepared me to be competitive and strive for excellence, but I sacrificed alot of my emotional being to be the leader that I was. Boundaries have been a very big thing for me lately, and although I have been known to not go to things or stick to my schedule, I would do that and feel guilty. Now when I talk boundaries, I really mean making firm decisions in what I want and not allowing fear of missing out to dictate my decisions. I am very intentional about who I spend my time with and even who I communicate with because I am at the place in my life where any foolishness does not align to what I am trying to do.
So while we finish these 18 months with Teach For America, I will following the path that has been calling my name ever since I became involved with Georgia Daze in 2015. After I recieve my Masters in Communication next December, I will work to recieve acceptance and matriculate into Master's Programs at Elon University, University of Louisville or University of West Georgia to move into Higher Education and College Student Affairs. I have really enjoyed my program thus far learning how communication widely affects society and how we can use it to make society better. Incorporating this with Students Affairs and my own personal endeavors will allow me to make a larger impact within Higher Education.
So, saints, I just ask you to keep me lifted up in prayers, positive energy, anything to provide support. I know that the battles adn storms I encounter have already been won on my behalf, and that this is preparing me for my greater blessing.